EPNS Research Meeting 2016 Essen, Germany
 28-29 October 2016.
The 5th EPNS Research Meeting was held in the University Hospital Essen, Centre for Learning and Teaching, Essen
Great meeting – sincere thanks to the local organisers and all participants for contributing to the success of the event.
Next EPNS Research Meeting: Alicante, Spain 2018
Huge congratulations to our 2 Research Award winners! There is an EPNS award at every research conference. The EPNS Research Prize (2500 euro) this year was awarded to two young neurologists who presented an outstanding, innovative ideas in an area of research in Paediatric Neurology.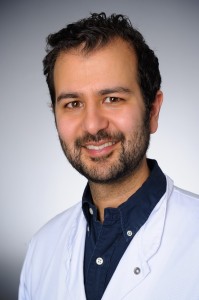 Dr Walid Fazeli from Germany: 'I am delighted and feel honored to have received the EPNS Research Prize 2016. The research award recognizes the translational relevance of our work and encourages us to pursue our investigations of the SCN2A mouse model with a particular focus on epileptogenesis and therapeutic strategies. I am particularly pleased that the award acknowledges my effort as a clinician to better understand mechanisms underlying genetic epilepsies by working in a basic science laboratory.'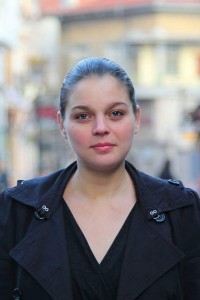 Dr Ralista Yordanova from Bulgaria: 'For me it is a really great honor to be awarded with the EPNS Research Prize 2016. This is a recognition that developmental assessment and surveillance with standardized and population based tools in preschool children is of great importance. I am truly grateful about the award and believe that it will help us to improve developmental assessment in Bulgarian preschool children.'
Also, check out the following photos from the Research Meeting in Essen: 
PLENARY SESSIONS:
the role of imaging in the field of pediatric neurology: Dr Nicole Wolf
career aspects of young colleagues: Professor Ruth Grümmer
WORKING GROUPS: Each delegate can register for two working groups:
ORGANISING COMMITTEE:
Prof. Dr. Ulrike Schara, Pediatric Neurology, University of Essen
PD Dr. Kevin Rostasy, Pediatric Neurology, University of Witten/Herdecke, Children's Hospital Datteln
Prof. Dr. Thomas Lücke, Pediatric Neurology, University of Bochum
PROGRAMME
Friday 28 October 2016
12.00-13.00 Arrival Registration Lunch
13.00-13.05 Welcome
13.05-13.50 Plenary Session 1A, MRI
13.50-14.30 Plenary Session 1B, Mentoring
14.30-14.45 Coffee Break
14.45-16.45 Working groups 1-8
16.45-17.00 Coffee Break
17.00-19.00 Working groups 1-8
19.30 Get together and Dinner at Restaurant Hülsmannshof
Saturday 29 October 2016
09.00-10.00 Recent advances in the field of imaging from the different working groups
10.00-10.30 Coffee Break
10.30-13.00 Presentations and Discussions of working groups 1-8
13.00-13.30 Final discussion, Award of the EPNS Research Prize
13.30 Lunch/Farewell