The European Journal of Paediatric Neurology (EJPN) is the official journal of the EPNS  and is available to all members in either electronic or print & electronic format.(depending on the annual subscription fee paid).
We have made it easier for our members to access the online Journal. Now you do not need to login via the Elsevier website – you don't need an extra password. You will be able to see the online Journal by following these steps :
Click on the orange 'Online Journal' button
Input your EPNS Username
Input your Password
Click on the next 'Online Journal' button
No additional passwords are required – you can then navigate around the online Journal. If you require an EPNS member login password reminder, there is a  'lost your password' tool or simply email info@epns.info for assistance
A multi-disciplinary journal publishing exciting clinical and experimental research in this rapidly expanding field. High quality papers written by leading experts encompass all the major diseases including epilepsy, movement disorders, neuromuscular disorders, neurodegenerative disorders and mental retardation.
https://www.journals.elsevier.com/european-journal-of-paediatric-neurology/
Impact Factor for 2023 is 3.1
The Journal is managed by an international team of Editors, led by the Editor-in-Chief: Professor Dimitrios Zafeiriou, Aristotle University of Thessaloniki, Thessaloniki, Greece
Published 6 times a year by Elsevier Ltd. on behalf of the society it accepts papers primarily of a clinical nature on the whole spectrum of paediatric neurological disease.
Manuscripts include original research, reviews, letters to the editor and highly selected case reports. We have made a concerted effort to include Editorial commentaries on key papers in every issue. The journal has a distinguished international Editorial Board of specialists in the field who advise on the direction of the journal, special issues and review papers.
Services for authors:
Open access options EJPN offers authors two choices to publish their research
Content innovation – Audio Slides and Virtual Microscope
Submit your paper today!
EJPN OPEN ACCESS Article: 'The training and organisation of Paediatric Neurology in Europe'
A Special report of the European Paediatric Neurology Society & Committee of National Advisors, Coriene Catsman-Berrevoets, Dana Craiu and colleagues describe the origins of Paediatric Neurology, how it has grown and developed in the last half century and the current organisation and training in Europe.
Read Sameer Zuberi's Editorial Commentary  https://www.ejpn-journal.com/article/S1090-3798(20)30168-9/fulltext?dgcid=raven_jbs_etoc_email
Read the Open Access Article https://www.ejpn-journal.com/article/S1090-3798(20)30157-4/pdf
Special Issue Of The European Journal Of Paediatric Neurology (EJPN).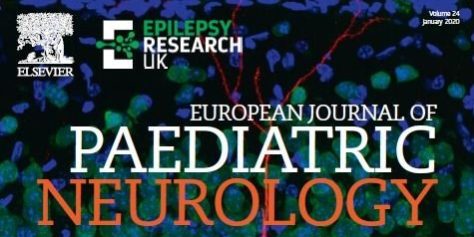 In 2019 ERUK hosted an International Expert Workshop on Epilepsy and Neurodevelopmental Disorders that brought together leading experts from institutions around the world working in neuroscience and epilepsy research. A 'Special Issue' of the EJPN has been published comprising a collection of exclusive reviews and original papers arising from the Workshop.  https://www.ejpn-journal.com/issue/S1090-3798(20)X0002-X