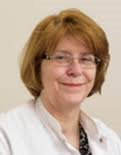 Chair of the EPNS Education and Training Committee: Coriene Catsman-Berrevoets, The Netherlands
Committee members:
Banu Anlar, Turkey
Sophia Bakhtadze, Georgia
Gunther Bernert, Austria
Francisco Carratala, Spain
Rob Forsyth, UK
Leena Haataja, Finland
Florian Heinen, Germany
Alasdair Parker, UK
Kevin Rostasy, Germany
Maja Steinlin, Switzerland
Thomas Sejersen, Sweden
Jurgis Strautmanis, Latvia
Federico Vigevano, Italy
Dilek Yalnizoglu, Turkey
EPNS Training Courses
The main role of the EPNS Education and Training Committee is to facilitate training courses around Europe. The EPNS has a programme of training courses to offer fellows and (young) paediatric neurologists the opportunity to learn paediatric neurology at a level prescribed by the Syllabus of the EPNS, to meet experts in the field and to exchange knowledge and personal experience.
EPNS Masterclasses
Takes place at Cambridge University, UK: every 2 years and addresses the dilemmas of practice in 21st Century; stimulating 'view beyond one's own nose' – discussions beyond the textbooks. For senior mentoring clinicians and the (young) leaders of tomorrow
EPNS Fellowships
To create excellence by offering the financially supported opportunity for further qualification or experience in an area of paediatric neurology in terms of clinical practice or research.
EPNS Visiting Teachers
A volunteer professor / senior/ distinguished member of the EPNS, from Europe who is a recognised expert in a certain field, visits a nominated host centre in a country in Europe which is classified by the World Bank per capita income group 1, 2 or 3, or EPNS category WB4B for a short stay of intense teaching. Travel and stay will be supported by EPNS. It may be considered that these visits will take place annually thereafter, if the first visit proves to be a success.
EPNS supporting an educational event
3-4 events financially supported per year: There is an application form and decisions are taken on a first come first served basis. Example: EPNS pays for travel for 1 to 3 EPNS reps to attend as speakers. Local organisers pay for hotel and catering / make the local arrangements.