Welcome to the European Paediatric Neurology Society (EPNS)! A society for physicians with a research or clinical interest in Paediatric Neurology.
With more than 1,300 members, the EPNS is a thriving and growing society which continues to play an important role in and beyond Europe by promoting training, clinical care and scientific research in the field of Paediatric Neurology.
The outgoing board together with the new EPNS Board for 2018-2022 met in Leuven, Belgium, in January 2018 for a constructive meeting reflecting on past achievements, handing over ongoing projects and planning for new initiatives for the future. During this meeting I was thrilled to be elected as the new EPNS President.
It is a special honour and a privilege to begin my term as President of the EPNS. Our outgoing President, Lieven Lagae, deserves an enormous thank you from all of us— for guiding the society so ably. He has been a great role model, and his shoes will be impossible to fill. Luckily, for all of us, Lieven will continue to serve as a member of the EPNS Board and I am especially grateful that I will be able to rely on his wise counsel during my term.
I would also like to take this opportunity to express heartfelt thanks to Peter Baxter, Isabelle Desguerre, Katalin Hollody, Alla Nechay, Raili Riikonen and Biayna Sukhudyan as they leave the EPNS Board. Their commitment and contribution has played a big role in making the EPNS what it is today.  On behalf of the EPNS I wish you all the very best in your future endeavours.
Please see the website section to the right for details of all the EPNS Board senior appointments. With my newly-elected board, we are engaged in strategic planning to continue the excellent achievements made so far and reaching our priority to promote training, clinical care and scientific research in the field of Paediatric Neurology. To this end, I urge you to become involved with EPNS and spread the word to your colleagues encouraging them to join us. Our new committees are excited by the prospect of taking a fresh look at how the Society can fulfil its goals and I embrace wholeheartedly the opportunity to serve this vibrant organisation.
The CNA is a forum on which all paediatric neurology societies in Europe are represented and provides a channel for communication between the EPNS Board and National Societies with 2 representatives from the C N A co-opted to the EPNS Board. The 2 co-opted C N A members to the EPNS Board for the next 4 years will be the C N A Secretary, Alasdair Parker together with Leena Haataja for the 2018-2019 term and Dilek Yalnizoglu for the 2020 to 2021 term.
Please take a moment to look at our 2nd Annual EPNS report to learn about our recent achievements.
I invite you to explore our website to learn more about our exciting events and initiatives, and there is more to come! I would especially draw your attention the 'Education and Training' section to learn more about our training courses especially the training courses taking place in Alicante, the EPNS Visiting Teacher scheme and our EPNS Fellowship scheme. Congratulations to the 6 doctors who have recently been awarded a clinical EPNS Fellowship and the 3 Visiting Teacher awardees; I wish you all the best.
Please also visit our 'Research and Science' section. We were delighted to welcome over 1500 delegates to our 2nd EPNS International Symposium and 12th EPNS Congress which took place in Lyon in June 2017. Our Congresses are held every 2 years, and in the alternate years we host a Research Meeting. These meetings have an established reputation for excellence and plans are now well on their way for our next EPNS Research Meeting which will take place in Alicante, Spain 26-27 October 2018. The EPNS Congress 2019 will take place in Athens and we recently announced that Glasgow, UK will host the 14th Congress of the European Paediatric Neurology Society  in 2021.
Our latest exciting EPNS project is the EPNS Neurokids App and corresponding Workbook – an innovative answer to the clinical challenges in child neurology! With the basic idea of Mind Maps designed for daily professional practice, bundling the broad clinical spectrum. The App in particular is ideal for daily work and we are looking for our members to use the feedback function extensively. All fully paid up members of the EPNS are able to purchase this package via the EPNS website.
Our EPNS annual subscription fees offer value for money and payments for 2018 are now being taken. Fully paid up EPNS members are entitled to many benefits.
Of course if you are not already a member of the EPNS and you are a physician with a research or clinical interest in Paediatric Neurology, we would be delighted to welcome you to our Society. It's easy to join – just complete our on-line application form. Any queries whatsoever, please do not hesitate to email Sue Hargreaves, our EPNS membership secretary on info@epns.info
Best regards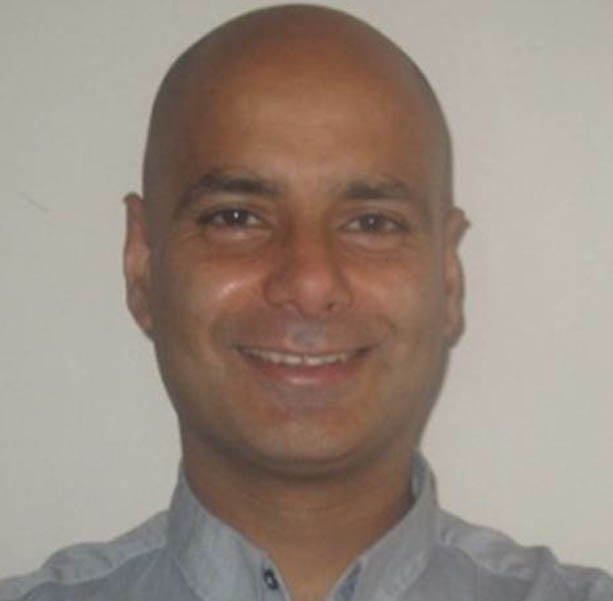 Professor Sameer Zuberi
EPNS President