Jean Aicardi
HONORARY MEMBER SINCE 2005
(DECEASED)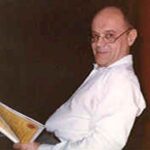 Born 1926, France
Undergraduate and postgraduate training
Faculté de Médecine de Paris, Hôpital des Enfants Malades, Hôpital Saint-Vincent de Paul, Paris and Harvard Medica School, Boston.
Major contributions to Paediatric Neurology
In several hundreds publications and a series of outstanding books Jean Aicardi has described the clinical signs and symptoms of various paediatric neurology diseases. These clinical descriptions and classifications have been seminal to further clinical and basic research in the field of paediatric neurology. "Diseases of the nervous system in childhood" has become the bible of paediatric neurology in every library. The critical attitude and the clarity of Jean Aicardi both in his writing as in his oral presentations have made him an inspirational and unique teacher in paediatric neurology.