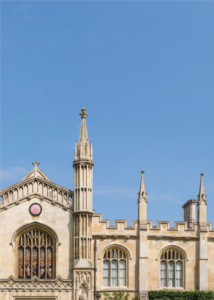 The EPNS Cambridge Masterclass has established itself as something special…Forty trainees and mentors in beautiful surroundings, grappling with some of the challenges of child neurology in the 21st Century. Past topics have included functional symptoms,medical futility and allocation of scarce financial resources in an era of increasing medical possibility.
"A rare treat. I really appreciated the quality of the talks and the interaction between participants" (2018 delegate feedback)

4th EPNS Masterclass: Corpus Christi College Cambridge, UK
10-12 September 2020
Topic: Paediatric Neurology in a post-truth world
Find out more: CLICK HERE
Save the date, and email info@epns.info to be put on the mailing list for application forms when they become available.