Dear Friends & Colleagues,
We are all worried about what the next weeks and months will mean for our loved ones, friends & neighbours and the people we care for. When the global pandemic begins to resolve we hope the world's citizens will understand that working together and not drifting apart is the best way to manage such challenges. We trust that people will learn from the team working exemplified in health services around the world where we are seeing colleagues step forward and take on new roles to aid the collective effort against Covid-19. Our jobs have changed in ways that none of us would have imagined just a few ​ months ago. As children's doctors we are not facing the overwhelming numbers of patients presenting to adult medicine however there are many ways we can support colleagues, patients and serve our communities. Families are anxious and they want access to the best guidance and considered advice. On this site  CLICK HERE here at the EPNS, we are collating links to guidelines and resources related to the pandemic.  Our friends at the European Academy of Neurology (EAN) are also providing important links to relevant resources   CLICK HERE
The neurological associations of the Covid-19 infection are, as yet, not well understood. It is important that neurologists record carefully and report swiftly and in detail any definite or suspected neurological disease. In one section of the site we will collate case reports or observations from neurologists and papers which may have relevance to therapy. Any decisions on how to manage a patient should be based on what you and your peers would regard as reasonable practice within your health service. Our connected world has been blamed for the rapid spread of the virus but that same connectedness through collection and sharing of data will help us get through this difficult time.​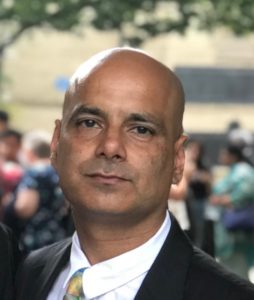 Professor Sameer M Zuberi, EPNS President
2 April 2020