The 4th EPNS Caucasus Teaching Course 2020 went virtual!
Topic:  Neuro-metabolic diseases in childhood
Final Programme: CLICK HERE
Whilst we were so hopeful to host this 4th training course in the series in person in Tbilisi, the safety of our participants and faculty is paramount. After careful consideration, in light of the COVID-19 pandemic changing the way the world currently connects, we made the decision to transition the 4th EPNS Caucasus Teaching Course 2020 to a fully virtual event. This helped eliminate the limitations of having to travel to a single location and opened the opportunity for more participants to attend straight to their favourite device.
The virtual course was held on 13-14 November 2020 covering the topic 'Neuro-metabolic diseases in childhood'. The training course language was English with simultaneous Russian translation provided. The event was free of charge to all participants.
The Local Organisers were Ass Prof Sophia Bakhtadze, Georgia, and Dr Biayna Sukhudyan, Armenia
The Course Moderators were Professor Barbara Plecko, Austria, and Professor Michel Willemsen, The Netherlands.
Our esteemed Faculty:
Professor Sophia Bakhtadze (Tbilisi Georgia)
Ass Prof Coriene Catsman-Berrevoets (Rotterdam, the Netherlands)
Professor Andreas Hahn (Giessen, Germany)
Professor Barbara Plecko (Graz, Austria)
Dr Biayna Sukhudyan (Yerevan, Armenia)
Professor Clara van Karnebeek (Nijmegen, the Netherlands)
Professor Michel Willemsen (Nijmegen, the Netherlands)
Interesting cases were presented by the following participants: Ani Gevorgyan, Tinatin Tkemaladze, Armine Asatryan Mane Tadevosyan, Mihaela Ioghen and, Nune Kuyumjyan,
Attended by more than 300 participants, with 50% taking advantage of the Russian translation tool, the feedback received has been excellent. The EPNS feels this way of presenting is a fruitful way to connect the mainly English-speaking community with Russian speaking colleagues.  Thank you to all involved, especially the faculty panel.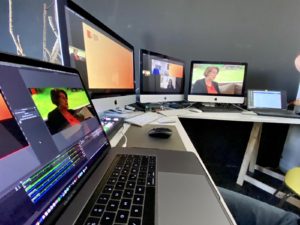 Fully paid up EPNS members can access pdfs of the presentations by logging into the EPNS website:
CLICK HERE to access the Member Only section
Input your username and password
click on 'EPNS Training Course Presentations' button on the top menu.
Contact info@epns.info with any questions.