The concept of the EPNS Visiting Teacher initiative:  A volunteer professor / senior/ distinguished member of the EPNS, who is a recognised expert in a certain field, visits a nominated host centre in a country in Europe which is classified by the World Bank per capita income group 1, 2 or 3 for a short stay of intense teaching. Travel and stay will be supported by EPNS. It may be considered that these visits will take place annually thereafter, if the first visit proves to be a success.
The EPNS Visiting Teacher Awards for 2016:
Professor Linda DeMeirleir from Belgium visit to Romania.
This visit has now taken place, and the EPNS was delighted to receive the following report from Romania:
The "Neurometabolic disorders and brain malformations" workshop took place at Alexandru Obregia Clinical Hospital, having as special guests and lecturers Prof. Dr Linda de Meirleir and Prof. Dr Anna Jansen, from the Pediatric Neurology Department of Free University Hospital of Brussels (UZB), Belgium.
The 3 days brought together 50 participants, mostly pediatric neurologists from all over the country, trainees as well as specialists and also pediatricians and child psychiatrists. Interesting topics were covered: brain malformations and neurometabolic disorders. Developmental brain malformations, an update on tuberous sclerosis, the workup for malformations of cortical development – were topics discussed in the first day. Next 2 days brought to our attention an approach algorithm in neurometabolic disorders, emphasized the acute and chronic presentation of a metabolic disease and underlined the diagnostic possibilities in this field. Interesting topics covered were the hypotonic child, the metabolic epilepsies, movement disorders in metabolic diseases. Also a more focused approach targeted the mitochondropathies and the lysosomal disorders.
It was actually an intensive update on pattern recognition, diagnostic and treatment of inherited metabolic disorders and brain malformation, each subject starting from an interactive case presentation. The workshop laid the foundation of a collaboration between the two hospitals from the two countries, which continues today. The gained knowledge and the access to modern investigations through the network  enabled confirming diagnoses in a number of cases, increased disease recognition, the participants improving their experience in pediatric neurology field. The workshop was a great experience and we are grateful to the wonderful persons who made this possible and shared their experience with us.
Dr Petia Dimova from Bulgaria visit to Armenia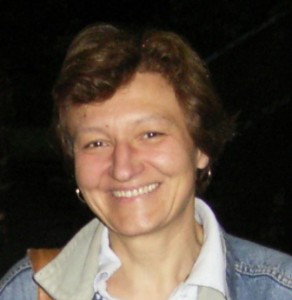 This visit has now taken place, and the EPNS was delighted to receive the following report from Armenia:
We are very glad to announce that EPNS visiting teacher program took place on 18-24 September 2016 in Yerevan, Armenia. Dr. Dimova was very kind to accept our invitation and to come accompanied by 2 neurosurgeons and 1 anesthesiologist working with her at University hospital of St. Ivan Rilski in Sophia, Bulgaria. Our aim was to discuss difficult-to-treat epilepsy patients as well as to do surgeries on epilepsy patients performed first time in Armenia, plus one day of lectures with case discussions from participants.
We had very fruitful discussion of more than 30 epilepsy patients. We looked at MRIs and EEGs of all presented patients very thoroughly. With the help of Dr. Dimova we very able to identify new candidates for epilepsy surgery. Simultaneously three epilepsy surgery cases were operated by invited neurosurgeons together with local neurosurgeon. Three temporal lobe resections were done very successfully. Conference day went very well. There were many young neurologists with a special interest in epilepsy. It was a very hot discussion at the end. We hope very much to continue this collaboration in the future.
Please email info@epns.info with any enquiries