Congratulations to the following who presented outstanding, innovative ideas in research in Paediatric Neurology and were each awarded the EPNS Research Prize 2,500 Euros: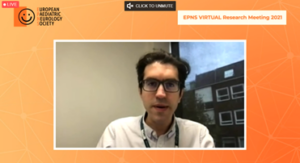 Apostolos Papandreou, United Kingdom. Selected from the Movement Disorders Working Group, presented 'Midbrain dopaminergic neurons derived from patients with autophagy-related mongenic parkinsonism are utilised for identification of disease-specific therapies'.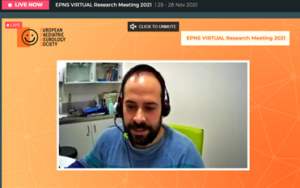 David Gómez Andrés, Spain. Selected from the Neuromuscular Working Group, presented 'Pattern Recognition Muscle MRI in Early Onset Muscle Disorders: From Previous Works to Future Plans'.
David reported: 'My plan is to use the award to continue the project of machine learning and data representation in muscle imaging. Probably, we will join this to other sources for hiring a young child neurologist to help us in this project and other ones we have ongoing.'
for more information: https://www.epns.info/epns-virtual-research-meeting-2021/