Interactive EPNS Teaching Course 2017 'Child Neurology in Infancy'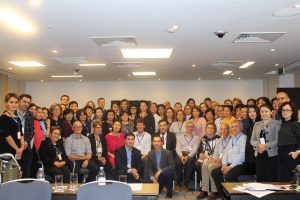 For the first time,  an EPNS course was held in Astana, Kazakhstan 2017. The course was highly interactive character and participants were encouraged to bring (difficult) cases to discuss.
Thanks to Dr Altynshash Jaxybayeva & the local team for organising such a successful event!
80 Participants from 5 countries (Ukraine, Moldova, Uzbekistan, Iraq, Kazakhstan)
10 Speakers from 4 countries (UK, Germany, the Netherlands, and Kazakhstan)
Thanks to all involved!
Sincere congratulations to the following who were awarded the Best Clinical Presentation prizes:
Dr Adel Abdelelah Kareem (Iraq) – case about tyrosine hydroxylase deficiency syndrome.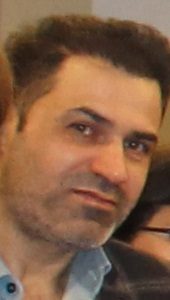 Dr. Bakhytkul Myrzaliyeva (Kazakhstan)– case about White matter vanishing leukodystrophy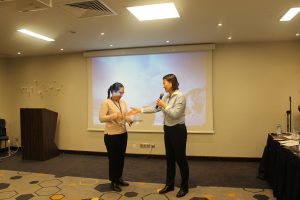 Dr. Ismatulla Rizametov (Kazakhstan)- case about FCD.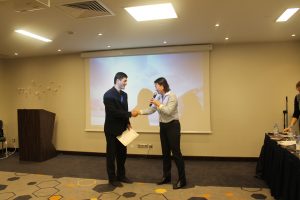 Teaching Course Details:
Date: 18-20 October 2017
Venue: Hotel Park Inn, Astana, Kazakhstan.
Local Organiser: Neurology Chair of the Astana Medical University (Astana, Kazakhstan)  and Institute of Paediatric Neurology, Kazakh Child neurology Association, Child Neurology Chair of Kazakh Medical University of Continuing Education (Almaty, Kazakhstan)
Local Organising Committee: Marzhan Lepessova, Tamara Chuvakova, Altynshash Jaxybayeva, Latina Tekebayeva
Faculty: Marzhan Lepessova (Almaty, Kazakhstan), Coriene Catsman-Berrevoets (Rotterdam, Netherlands), Louise Hartley (Cardiff, UK), Hans Hartmann, Hannover, Germany, Colin Kennedy (Southampton, UK), Richard Newton (Manchester, UK), Brigitte Vollmer (Southampton, UK), Tamara Chuvakova (Astana, Kazakhstan), Alasdair Parker (Cambridge, UK), Altynshash Jaxybayeva (Astana, Kazakhstan).
Subject: Paediatric neurology in the first year of life; following the book, 'Principles and practice of child neurology in infancy'.
Course Content:Final programme for Kazakhstan training course 2017
Course language: English.