EPNS training course Alicante 10-13 March 2020 CANCELLED.  
This is following an official communication received via the Valencian Health Authority stating that all Medical Meetings have been cancelled by the Spanish Health Ministry until further notice. 
All faculty members and delegates have been contacted directly by email
THE FOLLOWING IS FOR INFORMATION ONLY REGARDING THE CANCELLED EVENT
General information
The EPNS has been organising training courses in paediatric neurology since 2003 specifically aiming at trainees but also at qualified paediatric neurologists who want to refresh their knowledge on certain topics. The aim is to cover most main topics in the syllabus over a three-year cycle and to promote contact between individuals in the speciality in different parts of Europe. The course has a highly interactive character and participants are encouraged to bring (difficult) cases to discuss. The number of participants is limited and applicants who wish to attend both courses will be given priority over those who wish to attend one of the two courses. The current cycle of training courses 2018-2020 is taking place in Spain.
10-11 March 2020: Neuromuscular diseases (moderator Professor Thomas Sejersen)
Programme: click here
Faculty:
| | | |
| --- | --- | --- |
| Prof | Gunther | Bernert |
| Dr | Imelda | Hughes |
| Prof | Olive | Montse |
| Dr | Rosaline | Quinlivan |
| Prof | Thomas | Sejersen |
12-13 March 2020: Neonatal neurology (moderator Professor Leena Hataaja)
Programme: click here
Faculty:
| | | |
| --- | --- | --- |
| Ass Prof | Coriene | Catsman – Berrevoets |
| Ass Prof | Floris | Groenendaal |
| prof | Leena | Haataja |
| Dr | Anthony | Hart |
| prof | Tally | Lerman-Sagie |
| Dr | Brigitte | Vollmer |
IMPORTANT: Participants must be EPNS members who have paid their 2019 and 2020 annual subscription fee to attend these training courses. Currently it is possible to pay the 2019 EPNS subscription fee OR a combined 2019 AND 2020 EPNS subscription fee. It is not possible to pay the 2020 fee alone.  If you have already paid the 2019 but not the 2020 annual subscription, EPNS members will be invited by email to pay their 2020 fee within the next few weeks. In the case that only the 2019 fee has been paid, course attendance will be confirmed subject to the 2020 fee being received before 31 December 2019.
If you are not a member, please email info@epns.info for more information.
This is a popular event, and registrations will be accepted on a strictly first come, first served basis.
IMPORTANT: to successfully register participants MUST complete 2 online forms:
Registration: 
Payment
Terms of Payment:
2 methods of payment:

Credit card
Bank transfer: The participant MUST pay the the bank taxes/charges. Be careful non-EU members! Minimum commission 15€ Send proof of payment by e-mail to eventos@grupoesoc.es. Bank transfers must be received within 5 working days after registration to secure the place.


Invoice Upon receipt of the registration payment, the participant will receive a confirmation from the Course Secretariat by email (invoice). If confirmation has not been sent one week after the payment, please contact Course Secretariat at eventos@grupoesoc.es
Prizes for the best participant case presentations will be awarded.
EACCME® accreditation: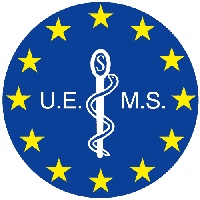 The EPNS 2020 Training Course, Alicante, Alicante, Spain, 10/03/2020-13/03/2020 has been accredited by the European Accreditation Council for Continuing Medical Education (EACCME®) with 23 European CME credits (ECMEC®s). Each medical specialist should claim only those hours of credit that he/she actually spent in the educational activity.
Through an agreement between the Union Européenne des Médecins Spécialistes and the American Medical Association, physicians may convert EACCME® credits to an equivalent number of AMA PRA Category 1 CreditsTM. Information on the process to convert EACCME® credit to AMA credit can be found at www.ama-assn.org/education/earn-credit-participation-international-activities.
Live educational activities, occurring outside of Canada, recognised by the UEMS-EACCME® for ECMEC®s are deemed to be Accredited Group Learning Activities (Section 1) as defined by the Maintenance of Certification Program of the Royal College of Physicians and Surgeons of Canada.
COURSE COST per person:
ALICANTE 2020

SINGLE room

SHARED room

SINGLE COURSE without accommodation (only for Spanish participants): 285 EUR
with 1-night accommodation

347 EUR

330 EUR
with 2-night accommodation

409 EUR

375 EUR

with 3-night accommodation

471 EUR

420 EUR

TWO COURSES without accommodation (only for Spanish participants): 435 EUR
with 3-night accommodation

621 EUR

570 EUR

with 4-night accommodation

683 EUR

615 EUR

with 5-night accommodation

745 EUR

660 EUR

with 6-night accommodation

807 EUR

705 EUR

with 7-night accommodation

869 EUR

750 EUR

One extra night B&B

62 EUR

45 EUR
2-day scientific programme. Course materials.One-course registration fee (285 EUR) includes:
1 evening social programme with dinner
2 lunches, coffee breaks and 1 dinner
Two-course registration fee (435 EUR) includes:
4-day scientific programme. Course materials.
2 evening social programme with dinner
4 lunches, coffee breaks and 1 dinner
Accommodation: Bed&Breakfast. Includes breakfast and taxes. Hotel check-in from 16.00, Check-out until 12.00
SINGLE Room: 62 EUR/night/person
SHARED Room: 90 EUR/night/room (45 EUR/night/person). In this option a roommate is required. There is an accompanying person fee obligatory for people not registered for the courses.
One course accompanying person fee (110 EUR) includes:
1 evening social programme with dinner
2 lunches, coffee breaks and 1 dinner
Two courses accompanying person fee (220 EUR) includes:
2 evening social programme with dinner
4 lunches, coffee breaks and 1 dinner
IMPORTANT: Registration fee does not include individual insurance of participants against personal accidents, illness, cancellation, theft, property loss or damage. Participants are advised to purchase personal travel insurance. All changes in accommodation should be sent to the Course Secretariat Eventos@grupoesoc.es, not to the hotel.
VENUE AND ACCOMMODATION
Hotel Complejo San Juan, Calle Doctor Pérez Mateos, 2 – 03550, San Juan (Alicante) Tlf: +34 96 594 2050    http://www.complejosanjuan.com
The Hotel Complejo San Juan is in a privileged location in San Juan of Alicante, 5 minutes away from the beach of San Juan and 10 minutes away from Alicante's city center.This emblematic hotel complex has an extension of 65.000 m2 surrounded with gardens and offers numerous services as restaurant, buffet, bar, lounge with terrace, swimming pool, chapel, library, gymnasium, 6 tennis courts, 2 padel tracks.
TRANSPORT
More than 150 direct lines with Europe (11.000.000 passengers per year).
1stLow-cost airport in Spain.
New terminal.
AVE (Spanish High Speed Train):2h 20' from Madrid Barajas International Airport
From Alicante Airport
TAXI. Highly recommended option. Travel time approx. 25 minutes. Average cost 25-30 EUR. Taxi stop right at arrivals.
BUS: take bus C6 and gett off in Alicante Bus Station. Walk (10 min) to Reyes Católicos Street and take bus 23. Get off in San Juan de Alicante, stop Alicante 51. Walk to Hotel Complejo San Juan,
From Train Station by Bus
Walk (5 min) to Avenida Oscar Esplá and take bus 23.
Get off in San Juan de Alicante, stop Alicante 51.
Walk to Hotel Complejo San Juan.
SOCIAL PROGRAMME
Neuromuscular diseases course: Tues 10 March: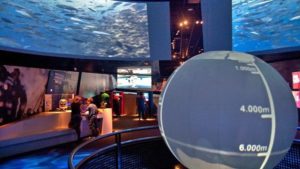 19h30 Visit to the Ocean Race Museum, the only museum in the world dedicated to the Round the World Race.
.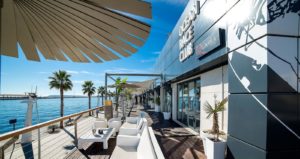 20h30 Dinner at the Ocean Race Club
Neonatal neurology course: Thurs 12 March: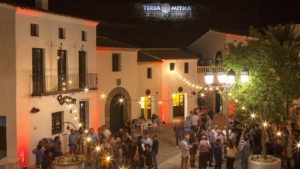 20h00 Typical Spanish dinner at Iberia Village in Benidorm.
CANCELLATION TERMS AND CONDITIONS
All the cancellations and changes must be sent to the Course Secretariat (ESOC Eventos) in written form.
All refunds will be processed after the course.
100% refund minus 50 EUR administrative fee and bank fees one week before the beginning of the course.