12-13 April 2021: Neuromuscular diseases: Moderator Professor Thomas Sejersen
14-15 April 2021: Neonatal Neurology: Moderator Professor Leena Haataja
General information: The EPNS has been organising training courses in paediatric neurology since 2003 specifically aiming at trainees but also at qualified paediatric neurologists who want to refresh their knowledge on certain topics. The aim is to cover most main topics in the syllabus over a three-year cycle and to promote contact between individuals in the speciality in different parts of Europe. The course has a highly interactive character and participants are encouraged to bring (difficult) cases to discuss. The number of participants is limited and applicants who wish to attend both courses will be given priority over those who wish to attend one of the two courses. The 2021-2023 cycle of training courses is taking place in Jurmala, Latvia.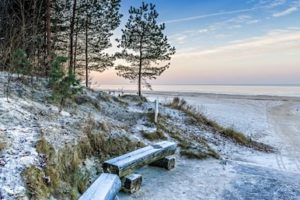 Going FULLY Virtual Announcement: In response to the ongoing COVID-19 pandemic after careful consideration the decision has been taken to transition the EPNS Jurmala Training Course 2021 to a fully virtual event. Plans are now being made to ensure EPNS delegates experience the same level of expert training which they have come to expect but from the safety and convenience of a remote working location. EPNS members and the EPNS website will be updated with further details in due course.
Registration not yet open. Prior to opening registration to all EPNS members, a private invitation to register will be sent to the cancelled Alicante course participants who will be given priority registration. Following this all EPNS members will be notified by email that registration has opened, and this website page will be updated at the same time. This is a popular event, and registrations will be accepted on a strictly first come, first served basis.
IMPORTANT: Participants must be EPNS members who have paid their current year annual subscription fee to attend these training courses. If you are not a member, please email info@epns.info for more information.