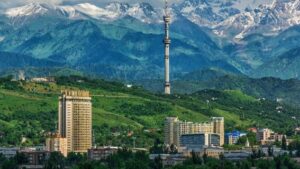 Location: Children's City Hospital 2, Almaty city, 2nd district, 54 Kazakhstan
Date: 12-14 April 2023
Topic: Workshop on Assessment Tools in Neonates and Young Children
Programme: CLICK HERE
Local Organisers: Professor Marzan Lepessova and  Dr Altynshash Jaxybayeva
Course Moderator: Professor Leena Haataja, Dr. Altynshash Jaxybayeva
Confirmed Speakers:
Professor Colin Kennedy (UK)
Professor Leena Haataja (Finland)
Ass Professor Coriene Catsman-Berrevoets (The Netherlands)
Dr Brigitte Vollmer (UK)
Professor Marzan Lepessova (Kazakhstan)
Dr Altynshash Jaxybayeva (Kazakhstan)
Number of participants: We are limiting numbers to 40 participants, including 2 bursary awardees, to preserve the interactive nature of the meeting.
Who is the training course aimed at? This practical workshop is aimed at physicians who will return to their workplace and share what they have learned. It is aimed at 'teaching the teachers'.
Attendees are responsible for organising and paying for their own transport and hotel accommodation.
Registration is closed
If you would like to add your name to a waiting list in case any registered delegates cancel, please email info@epns.info with the following:
Title:
First Name:
Last Name:
Email:
City:
Zip:
Country:
Are you an EPNS member?:
Bursaries
The Kazakhstani Association of paediatric neurologists have awarded 2 bursaries.